You're Making Us Blush!
They do a great job and also happen to be super nice people. The only carpet cleaning company I'll use!

Jillian, St. Clair Shores
I had the most wonderful experience with the Greener Cleaner today. They were prompt, thorough and efficient. They were also super kind, gave my dog extra love and helped carry my laundry downstairs!! Who does that?!? I'm already planning to have the rest of the house done ASAP.

Andrea, Rochester
The nicest guys ever!  They always have a smile on and do an awesome job.  Highly reccomend!!!

Kiley, Troy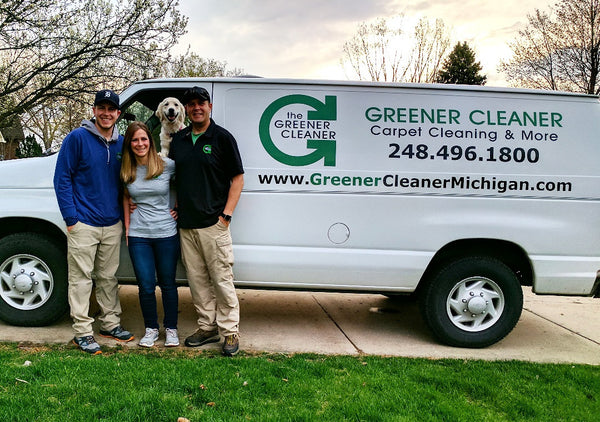 248.496.1800
Call Us Today to Schedule Your Carpet and Upholstery Cleaning!